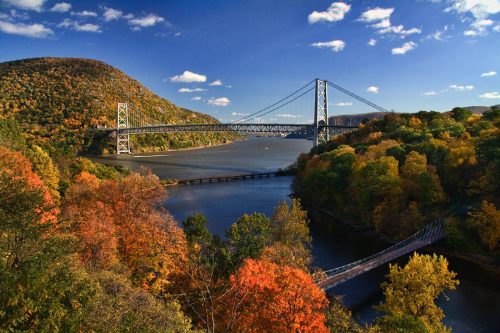 When it comes to the Hudson Valley region, there is definitely no lack of wedding venues! With quite a variety of simplistic, yet elegant ball rooms, to historic Castles overlooking the Hudson River.
Below are just a few to name, the rest may be found on one of the greatest resources in all of time, the knot.com.
The Tarrytown House Estate- "Tucked away among Westchester, New York's tall, richly wooded bluffs, the historic Tarrytown House Estate on the Hudson embodies 19th-century elegance and provides an enchanted setting for your storybook Hudson Valley wedding. From the moment your wedding guests pull up through the stone pillars and iron gates of the Estate, they will be taken aback by its beauty."- www.tarrytownestate.com
Thayer Hotel at West Point-"Whether a small family affair or a magnificent ballroom bash, The Historic Thayer Hotel has been specializing in unforgettable West Point weddings for generations. With its majestic hilltop location, soaring Gothic architecture and breathtaking views of the Hudson River, the celebrated settings and stirring military traditions of the United States Military Academy will provide a backdrop like no other."-www.thethayerhotel.com
The Highlands Country Club-"The Highlands Country Club offers a unique blend of romance and elegance in a country setting, just one hour north of New York City. Established in 1898, the Highlands Country Club includes a grand ballroom and several indoor and outdoor spaces that blend old world elegance with the verdant surrounding landscape to accommodate up to 150 guests."-www.highlandscountryclub.net
The Roundhouse- "Our stunning, popular event space is truly where old meets new. Our industrial past – original wood beams, exposed brick walls and floor-to-ceiling windows – is met with sleek, modern steel railings, sweeping high curtains and contemporary lighting. The space can host up to 200 guests for weddings, cocktail parties, galas and corporate events. Indoor and outdoor wedding ceremony and cocktail hour options allow for flexible and creative use of the space."-www.roundhousebeacon.com
Tappan Hill Mansion- "Tappan Hill Mansion is located on the former estate of Mark Twain in the scenic Hudson Valley. Just 45 minutes from midtown Manhattan, the Mansion is easily accessible from the entire tri-state area. Nestled on a hilltop overlooking the Hudson, this stunning stone structure features luxurious rooms and garden terraces ideal for weddings, meetings, gala fundraisers, product launches or any occasion you can imagine. All the prerequisites are in place for your guest's needs, from wireless web access to bridal suites, audiovisual services and comprehensive event management services."-www.abigailkirsch.com
Whatever your vision or theme may be, these venues will not disappoint! Check out their website for more info.
XOXO,
Indelible Events